[edit: I wrote this yesterday on my fancy smart phone with my index fingers but it doesn't look so smart now that I can't get it to post and have to REWRITE all that work. Hmf.]
My SIL's bday is today (Sunday; I'm barely getting this post written before midnight [11:58pm], so I hope this counts as me remembering her; especially since I'm writing this on my phone and I just realized I can't upload the picture from here)… happy birthday, Britanny :)
Last Sunday, the extended family celebrated the February birthday's at grandma and grandpa's house. We had another obligation with the youngest, so our oldest (and the Feb. birthday boy) got picked up by his aunt and uncle to enjoy the bday festivities without us. He said he didn't care that we weren't coming, since he'd be getting gifts and have Carte Blanche dessert without his sugar-intake-police mom there to decrease/monitor his portion :p
They had yummy dinner, watched Despicable Me on the big screen, and partook of miniature, edible minion's made by Britanny (she says she found them on the internet somewhere).
The base is a Twinkie (you know those things NEVER deteriorate naturally, hurl); the blue is dyed frosting; black licorice whips for the mouth, goggle straps, and hair; sour, gummy worms for arms; and Sweet Tarts for goggles.
We shared them with some dinner guests. ED couldn't stop laughing when we presented him his dessert. He has had only ONE Twinkie in his whole life and didn't remember what it tasted like! That's probably for the best, don't cha think?
Speaking of Twinkies… how about a 3-DAY GREEN SMOOTHIE EGUIDE for our Monday Giveaway?!? Well, not actually smoothies, you make them yourself, but a intuitive guide to Green Smoothie's from my friend Elena at her Eat Healthy, Be Happy blog. She won a FREE BLOG HEADERlast week from my wondrous blog designer, The Blog Fairy, and wanted to pay it forward. Paying it forward is what all the cool kids are doing ;)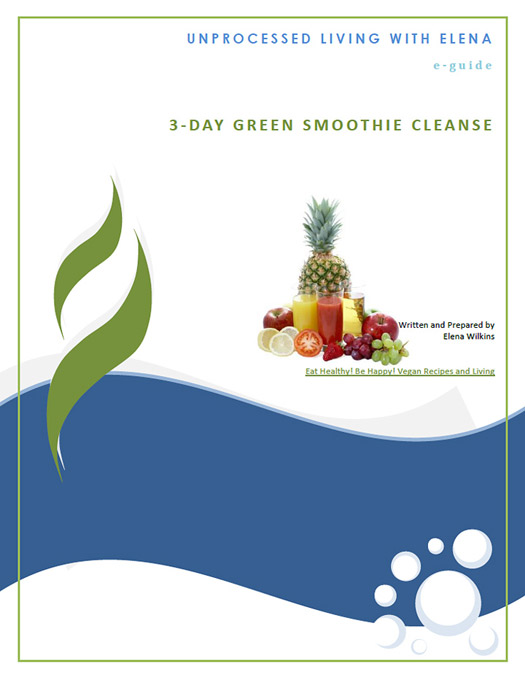 Here's my experiencewith Elena's 3-DAY GREEN SMOOTHIE CHALLENGE eguide. WARNING: your smoothie doesn't have to look so green (I swear it doesn't taste green), but it does in the beginning when you're learning about the program and following her recipes. The bright green coloring has been replaced by purple hues since I've been using red, blue and purple colored fruits. Spinach in the raw/uncooked form tastes like nothing, so you're tasting the banana, apple, orange and whatever other fruit you use instead :)
Trust me.
The 3-DAY GREEN SMOOTHIE EGUIDE Giveaway Rules:
Internationally friendly giveaway (it's an eGuide, so it will be delivered via email)
Leave a comment on this post with your feeling about Green Smoothies
The winner must claim their prize by coming back this Thursday and sending me an email so I can forward the info to Elena
For extra entries, you can subscribe to Elena's newsletter and/or subscribe to her blog RSS feed as well as subscribe to mine :)
{ Comments on this entry are closed }