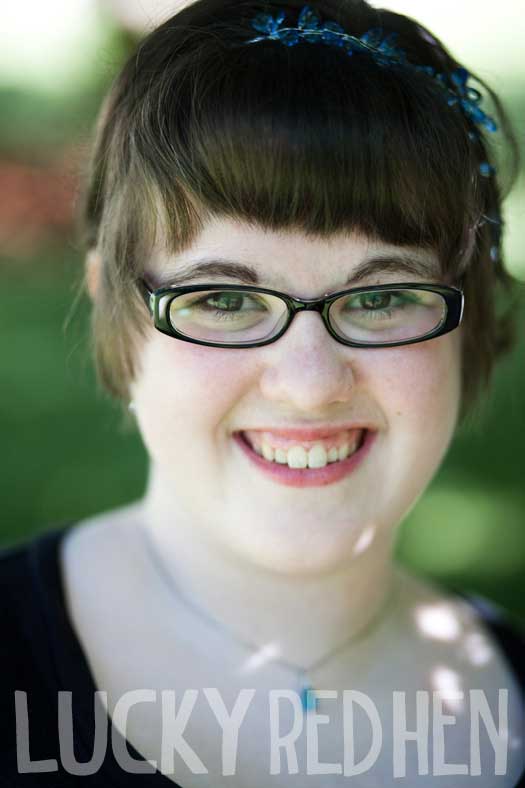 Haha! I forgot to get the name of this cutie before posting it so she'll from this day forth be known as "girl." [edit: her name is Erika!]
Technically this isn't a "head shot" (if it were a true head shot by me I would have repositioned myself to avoid the sun spots; as I remember, I did have her move around underneath a bushy tree to get the least amount of sun on her).
But I love her adorable smile, fancy specs, and how cute she was all dolled up for Derek & Tasha's wedding with her dainty blue accessories so you're seeing it in my selection anyway. Their day was so pretty and everyone at the wedding so delightful that I have more from that day to show you coming up!
{ Comments on this entry are closed }