Posting this from my phone because I a) was just in the kitchen cutting pita bread for my basil laden hummus, and b) I'm fighting with my computers right now.
I LURV my new IKEA knife magnet instead of the knife block. It takes up less counter space (need a little empty space in front of them), is about $9, you can see exactly what you're getting (instead of pulling knives out to figure out which one's which), and it's like magic!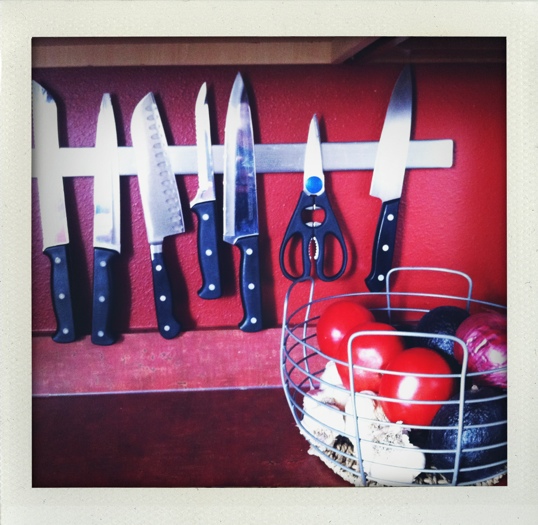 My hummus recipe in food processor:
2 cans garbanzo beans, mostly drained
fresh basil (or from the tube)
3+ garlic cloves, minced with press
fresh 1/2 lemon juice plus zest
salt & pepper to taste
olive oil to desired consistency
Refrigerate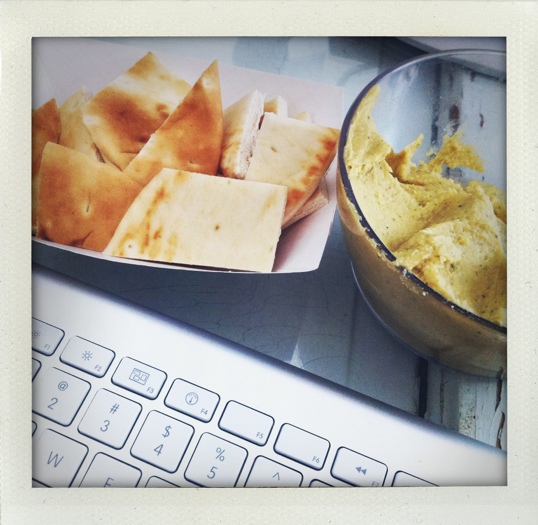 I could've taken a more appetizing photo of my hummus, but I didn't. It's good. WAY good.