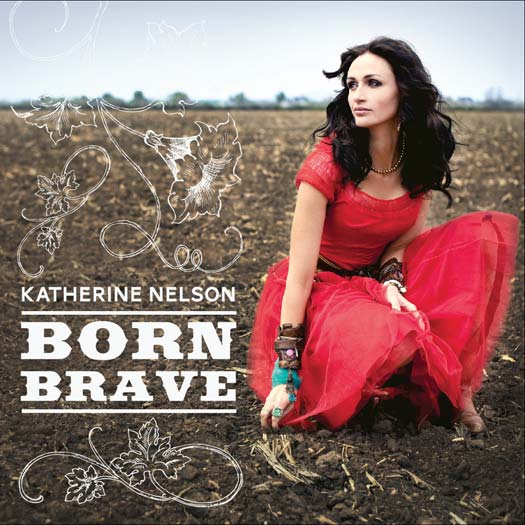 Katherine Nelson's "What's Mine is Yours" song is a poignant and empowering song relating to losing a child through death or adoption. She isn't labeled a gospel or religious singer (she's listed under Country), but as a believer in Christ, this song reminds me that all I have been given is from Him. When I feel heavy with burden, I know I can turn to my Father in Heaven for guidance, strength, understanding, and love.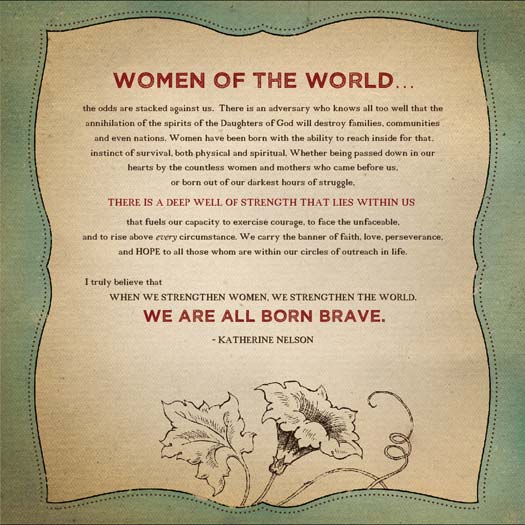 (the above script from her album, in case it's hard to read)
Women of the World…
the odds are stacked against us. There is an adversary who knows all too well that the annihilation of the spirits of the Daughters of God will destroy families, communities and even nations. Women have been born with the ability to reach inside for that instinct of survival, both physical and spiritual. Whether being passed down in our hearts by the countless women and mothers who came before us, or born out of our darkest hours of struggle.
THERE IS A DEEP WELL OF STRENGTH THAT LIES WITHIN US
that fuels our capacity to exercise courage, to face the unfaceable, and to rise above every circumstance. We carry the banner of faith, love, perseverance, and HOPE to all those whom are within our circles of outreach in life.
I truly believe that
WHEN WE STRENGTHEN WOMEN, WE STRENGTHEN THE WORLD.
WE ARE ALL BORN BRAVE.
– Katherine Nelson
I was lucky to be a part of a private album release in Salt Lake City, getting to hear Katherine's beautiful voice in person as she sang this song live.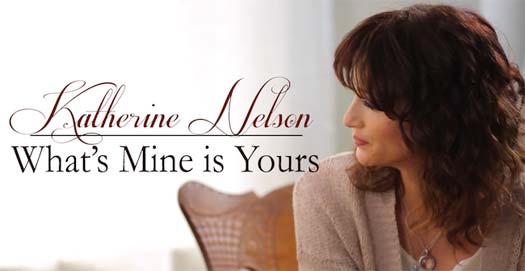 You can find Katherine Nelson's website and social media links here:
Website: http://www.katherinenelson.com/
Facebook:http://www.facebook.com/katherinenelsonmusic
Twitter: http://twitter.com/knelson_music
YouTube: http://www.youtube.com/katherinenelsonmusic
Pinterest: http://pinterest.com/katherinenelson/